Learn more about delivering training, sending reminders and notifications on Slack .
Slack integration is used to send messages to users on Slack, when training is accessible and send reminders when training is scheduled.
Please head to lms.awarego.com/settings/integrations.
To connect Slack, click the Manage button and follow the steps provided by Slack.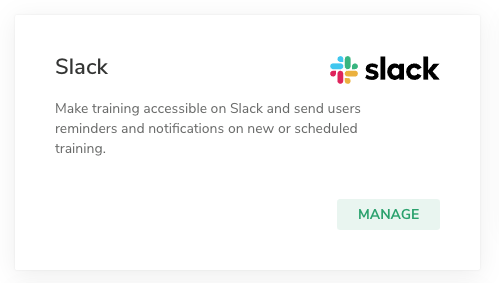 Once connected, users will get both a notification on Slack and an email when they are assigned to a training.
When creating a new training, you will be able to choose the preferred channel for the Reminders.