Learn more about canceling your recurring subscription.
1. Once you are logged in, select Settings from the top right drop down.
2. Select Subscription.

3. Beside Payment settings, select Manage.
3. Click on the current AwareGO subscription.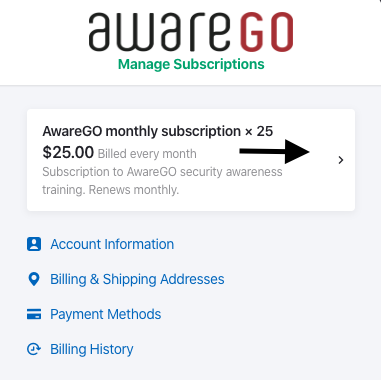 4. Select Cancel Subscription.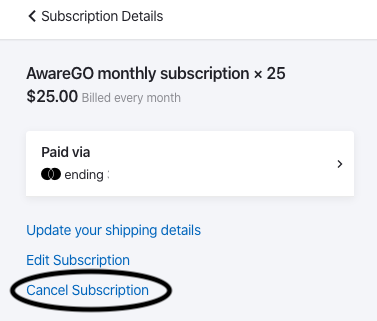 Note: Canceling the subscription will not issue a refund. It will simply ensure you will not be billed again. We have a no refund policy, so cancellations need to be made at least 2 working days in advance.