Learn how to upgrade your Security Awareness Training.
Log into the LMS (learning management system).

If you have a Trial Account, click the green button in the top right corner marked Upgrade Now.





If you have a Security Awareness Training subscription that you want to upgrade, alter, or has expired, go to the Settings page. It's accessible through the menu in the top right corner.

Select Subscription, and then Upgrade.



Select Plan
Here you can select the desired number of users you plan to train in Security Awareness. Move the slider to select.

Note: By selecting an Annual Subscription instead of a Monthly Subscription, you will receive a 20% discount.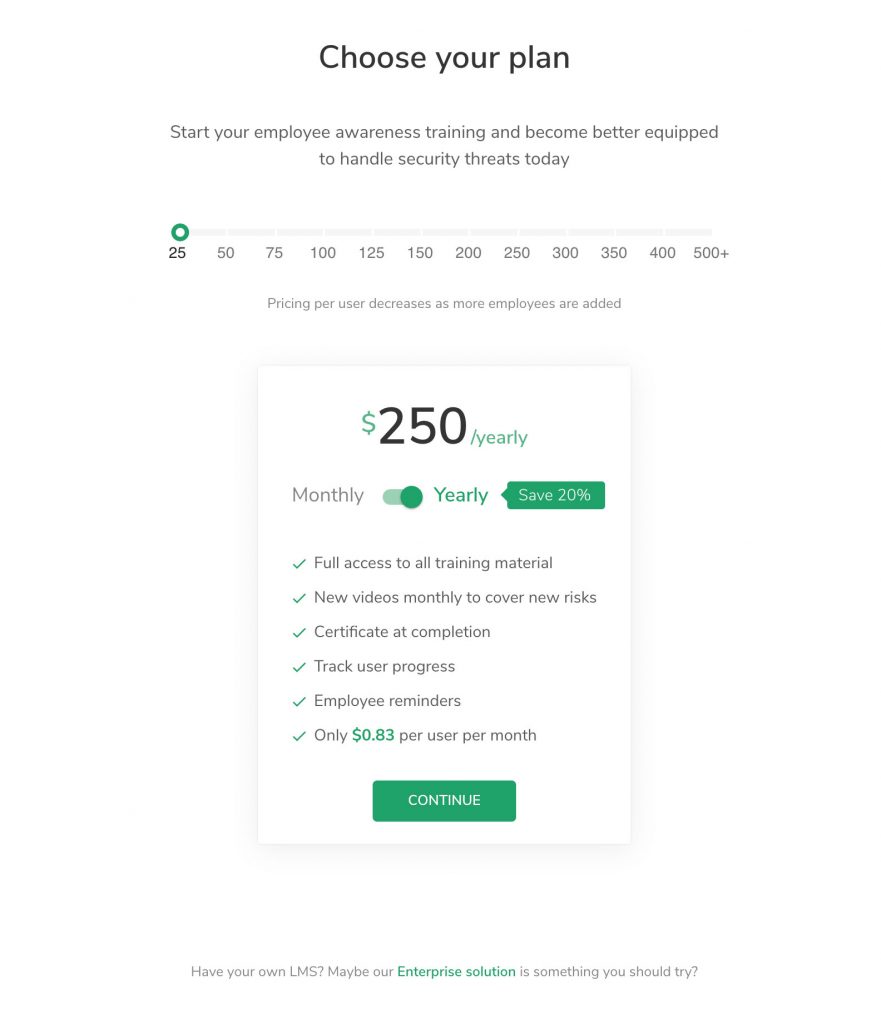 Contact Details

Note: The name of the company that is shown on the receipt is the same as the company name within the system.

To change the company name go to Settings.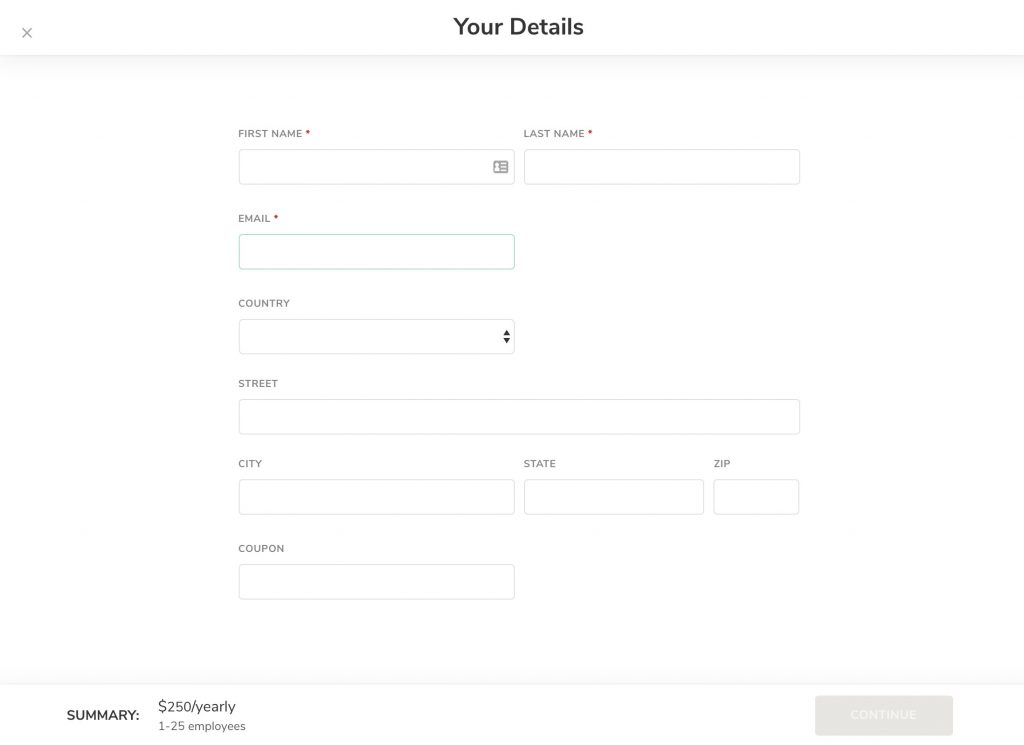 Payment Details
Here you enter you credit card details.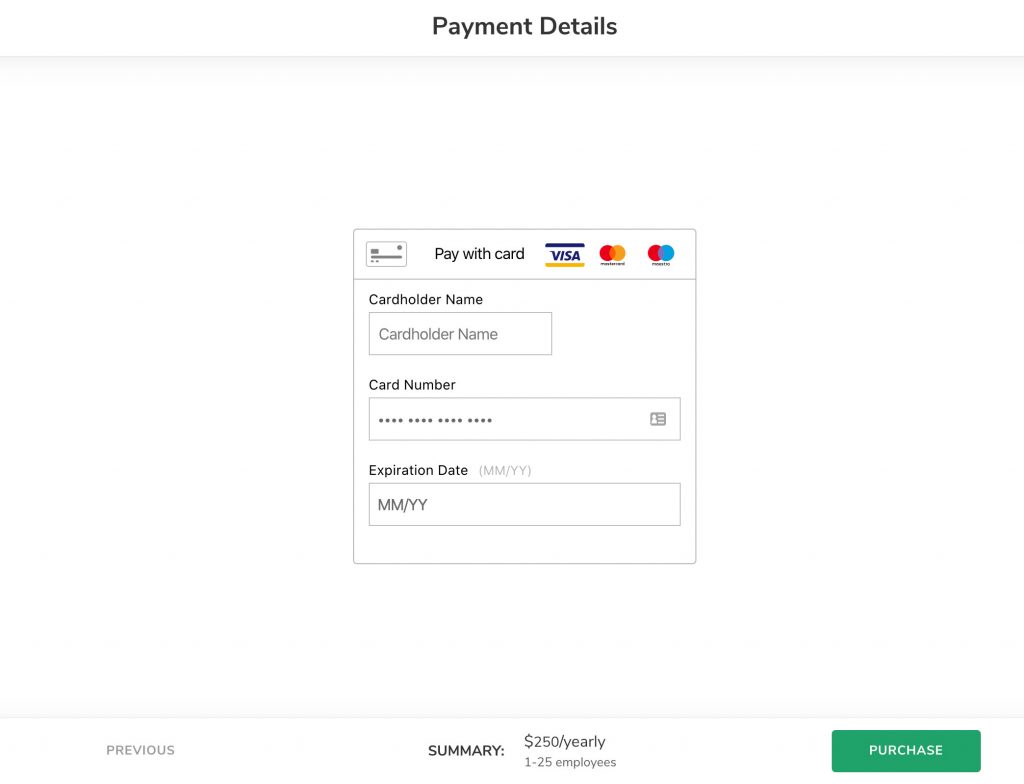 Select Purchase
That's it!
You can now give your employees the Security Awareness Training they need.