Learn how to add new employees to an existing training program.
1. Select Employees from the top menu.
2. Select the list you want to modify.
3. Select Add Employees in the top right.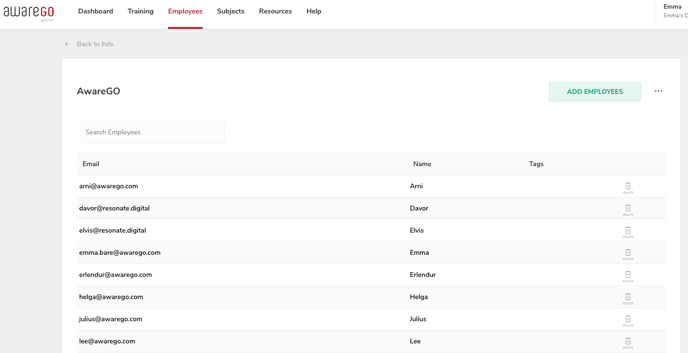 4. Upload your new Employee List .CSV file to the AwareGO LMS. Learn exactly how to do so here.
OR
Use Manual Mode and insert each name separately.
5. Click Add Employees and you will see if all employees were imported correctly.
If there is something wrong with some entries in the list, the system will notify you of what is wrong. You then have the option to copy the lines that are incorrectly formatted so you can fix them and try again.